Digital science education
Digital science education
The complete solution by PHYWE

This is how digital teaching works today
Whether classroom teaching, homeschooling or teaching in nature – the way of teaching has changed. Digitalization has reached us in all areas of life, and this also applies to our schools. Many programs were initiated so that school lessons can be designed in a contemporary way. Funding is not enough, however – you need practical solutions for teaching science.
At PHYWE, we have developed a concept for digital teaching that consists of four components:
With this well thought out solution that relates directly to your curriculum, you can design your school lesson simple, progressive and time-saving. Be state-of-the-art: Work with modern, high-performance hardware, supported by our specially developed software and combine this individually with our digital sensors and the tried and tested TESS sets.
Get to know our digital product portfolio now.
Digital science education in the classroom
Simple. Direct. Experiment.
Face-to-face teaching rethought through the use of experiment sets that conform to the curriculum, state-of-the-art sensors, powerful display units, the most advanced measurement software and excellent teaching and learning platform.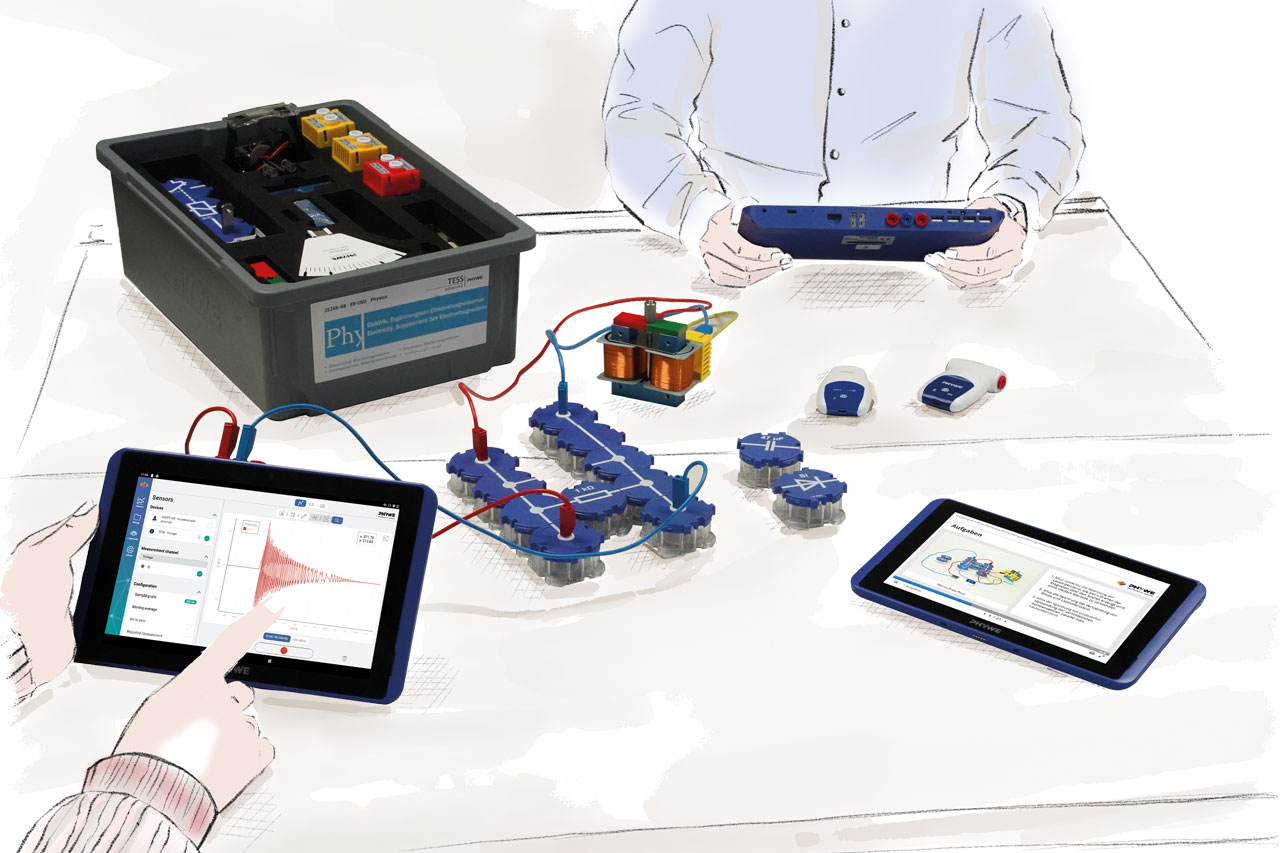 curricuLAB© is the award-winning teaching and learning platform for a quick and uncomplicated access to digital science education. Learn more
With the Cobra SMARTsense sensors, PHYWE offers the ideal solution for the inexpensive implementation of digitization of school lessons. Learn more
With TESS, PHYWE offers a simple, safe and time-saving solution for student experiments in digital science. Learn more
Digital science education at home
Simple. Networking. Experiment.
Homeschooling means digital teaching outside of school. In order for you to make this just as efficient and successful as your classroom teaching, you need an excellent teaching and learning platform, easy-to-use sensors, a powerful display unit and advanced measurement software.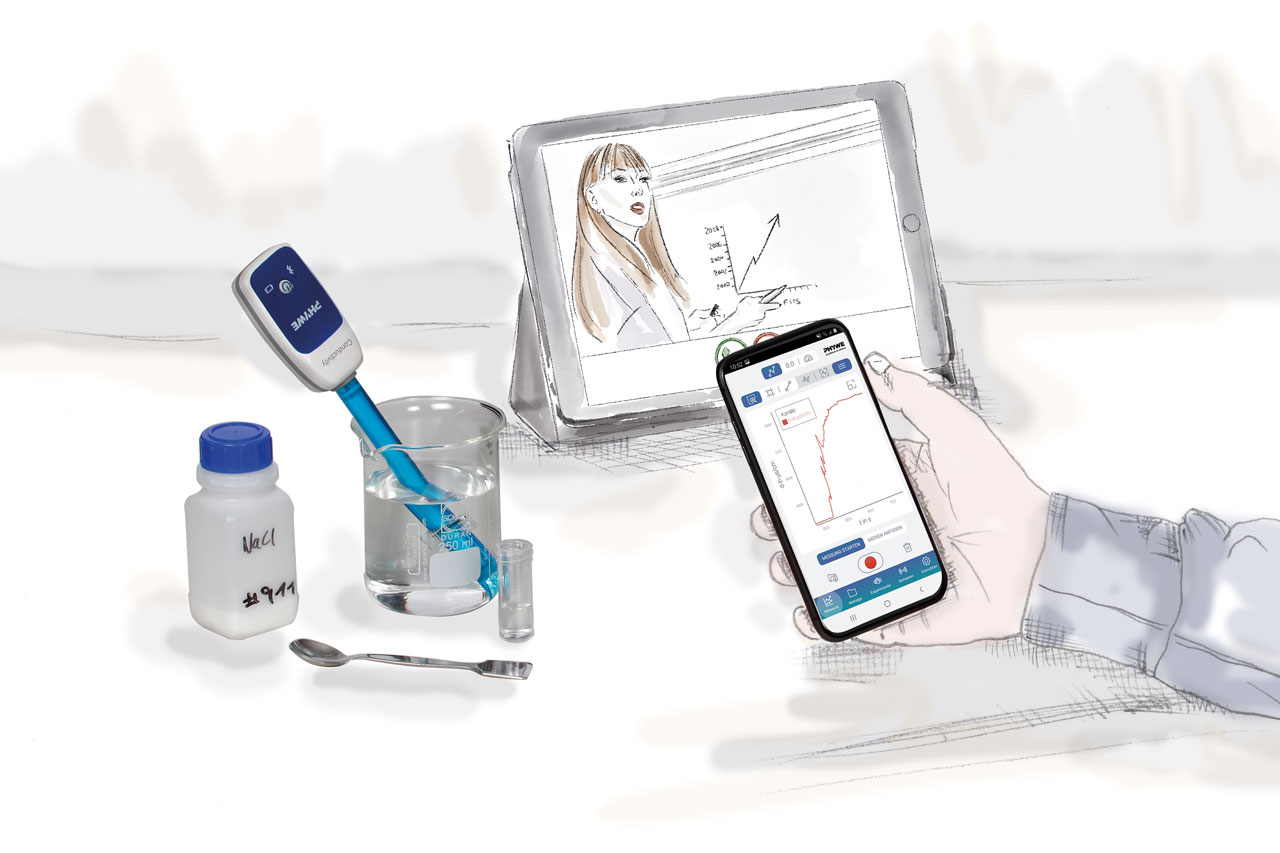 The 3-in-1 Cobra SMARTlink tablet is the ideal display unit for digital content in the context of homeschooling. Thanks to the large number of integrated sensors, it is also perfect for experimenting at home. Learn more
The measuring software measureAPP, which is available for all platforms and devices, is the ideal accompaniment for your students in homeschooling. Learn more
The excellent teaching and learning platform curricuLAB® is perfectly suited for providing your digital learning content and experimental literature in homeschooling. Learn more
The measurement software measureLAB supports you with very fast measurement recordings and with the detailed evaluation of your own measurement results and those of the students. Learn more
Our experiment sets for teachers are perfect for demonstration experiments in the context of homeschooling. Learn more
Digital science education in nature
Simple. Mobile. Experiment.
Mobile teaching in the environment and in the field is very important, but it poses a number of challenges. Be perfectly prepared with specially coordinated experiment sets, mobile and durable measuring devices and display units, robust sensors and advanced measuring software.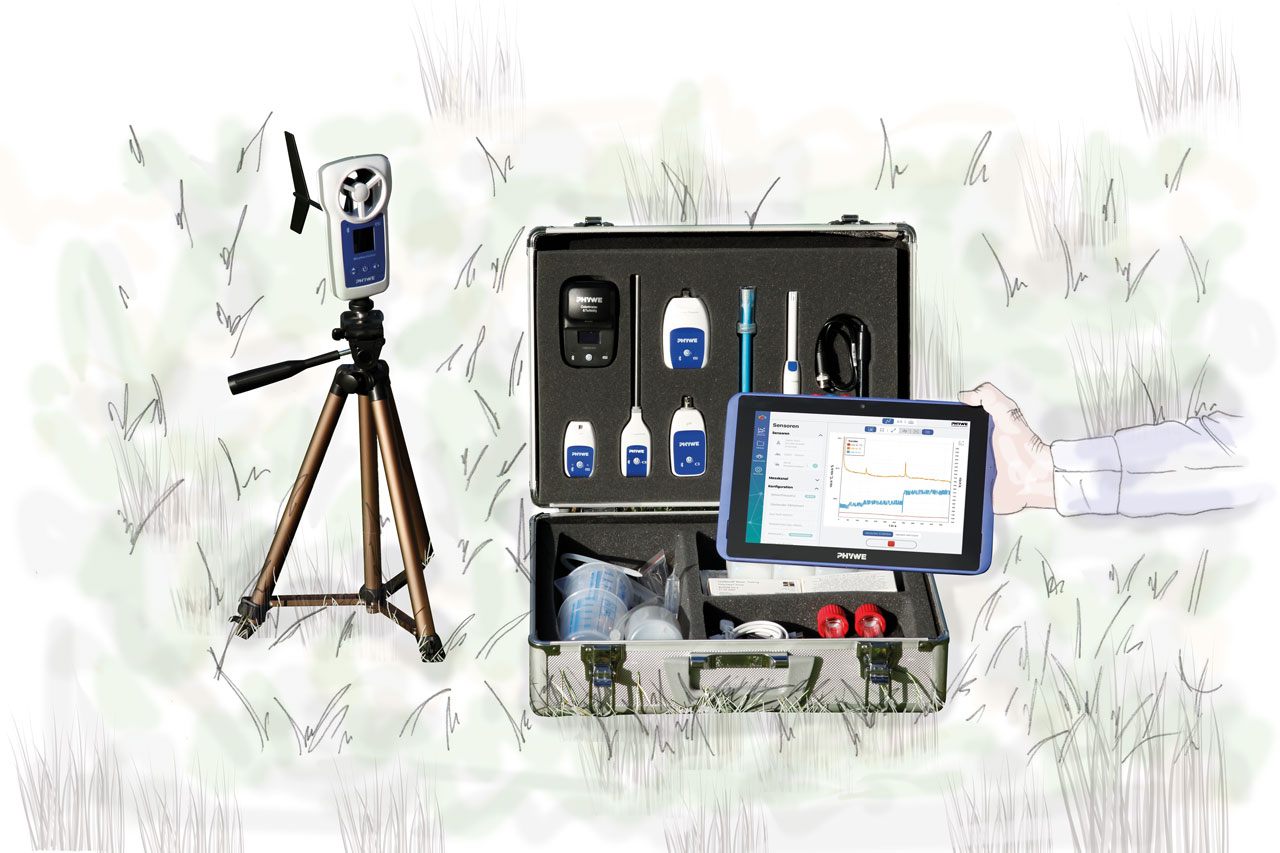 With its long-lasting battery, the large and bright display and the already integrated sensors, the 3-in-1 Tablet Cobra SMARTlink is perfect for experimenting in nature. Learn more
The mobile measuring software measureAPP is the ideal companion for the simple and fast acquisition of measured values, also in the environment and in the field. Learn more
The curricuLAB® teaching and learning platform is perfect for the provision of your digital learning content and descriptions of experiments in nature. Learn more
Our mobile Cobra SMARTsense sensors are ideal for teaching in nature. Learn more
Our experiment sets for students, specially designed for use in nature, include everything you need outside of the classroom. Learn more
---
Overview of all products (brochure)